Test Purpose
Sample Testing is carried out to determine defect detectability, specifications and confirm system performance.
Before buying
Check the detectability and capabilities of the system in advance.
After installation
Check the most suitable detection settings/ Maximize system performance.
Sample Test Flow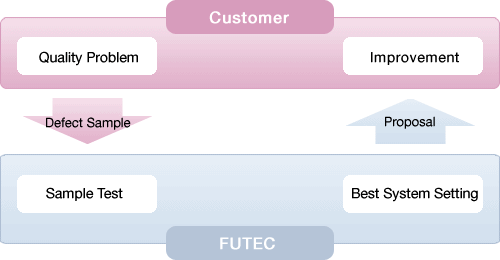 Equipment Examples
Clean Room (Class 10000)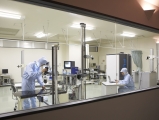 Clean Room (Class 10000)
Dust-free environment suitable for fine defect testing.

A Class 1000 clean booth is located inside the clean room at the sensing center.
Rewinder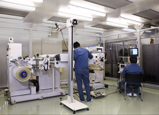 Rewinder
Sample Test using Rewinder specialized for test with roll samples is possible.
Lighting Systems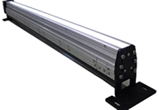 Lighting Systems
Various Lighting systems (e.g. LED) are available.